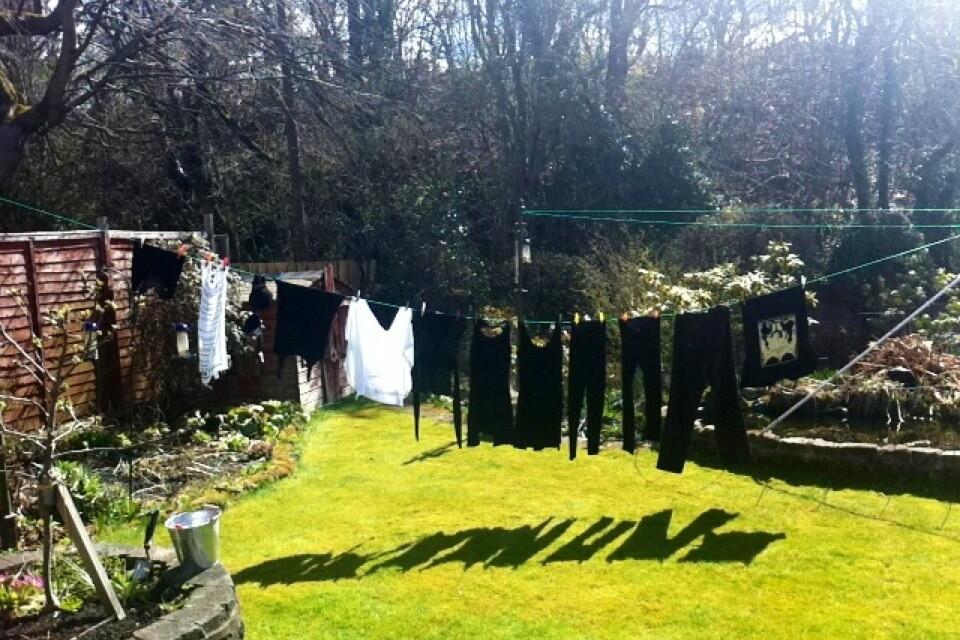 It doesn't show stains.
It instantly gives an air of professionalism.
I don't get distracted by colour or pattern when shopping, and get to focus instead on the quality of the cut and fabric.
Blue jeans make me uncomfortable.
A monochrome wardrobe means I get to be lazy when picking what to wear in the morning; I don't have to worry about the extra dimension more shades add. Everything matches.
It has a longevity and timelessness which bright colours and prints don't. You can instantly tie a print to a specific time or trend, and like Ivania Carpio of LOVE AESTHETICS (who partially inspired this), I lose interest.
I like the associations of black. Obviously.
Washing is far easier.
I get a lot of grief from friends and family for wearing such a dark and moody wardrobe, but I love it; without the need for work clothing (head to toe black is perhaps not so appropriate for a medic), I would quite happily eliminate all colour from my clothes, as rather than being restrictive it's very freeing. In reality it's no one's business and a simple 'I like it' would suffice, though I don't usually mind well-intentioned questions from friends, but for future reference I decided to put into words why I like black.
Fee
P.S. Big news for the summer! I'm going to trial
posting every
four days
instead of the current five. Just so no one gets a surprise next posting day.