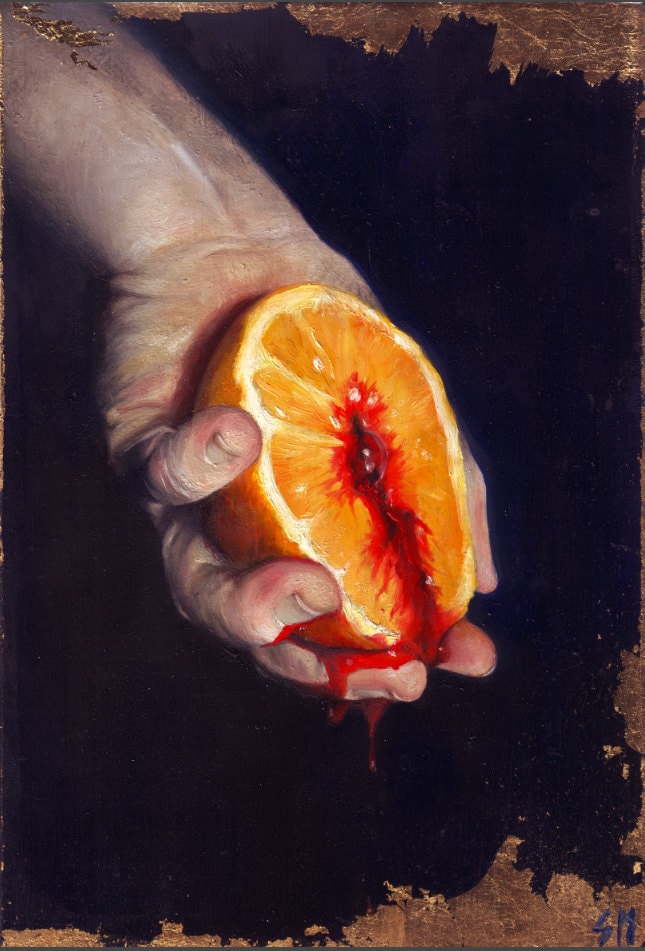 Top to bottom: 'Monstrum', 'Dead Hands', and 'The Spiritualist'.
Until I either hang/frame/do something with the pieces I already have or move into my new flat, I've had to enforce an art ban on myself; no buying any new prints, which I have responded to by... looking at lots of art. I guess the heart wants what the heart wants.
The most recent of my guilty late night binges is the work of Soren Häxan, Washington-based artist and writer.
Häxan's oil paintings and ink illustrations blend illness, the abhuman and the occult, and homoeroticism to create unique works on faith and sexuality.
As well as prints and original artworks, you can also find hand bound books and patches in Häxan's etsy store,
The Hands of the Corpse
(warning: some art NSFW). Additionally, keep an eye out for his soon-to-be-published book,
Our Queen Milk.
All images by Soren Häxan. Soren is also on
twitter
(where he's a joy to follow),
as am I
! Has anyone else found any new art recently? Let me know below!
Fiona C.